Suzanne Mitchell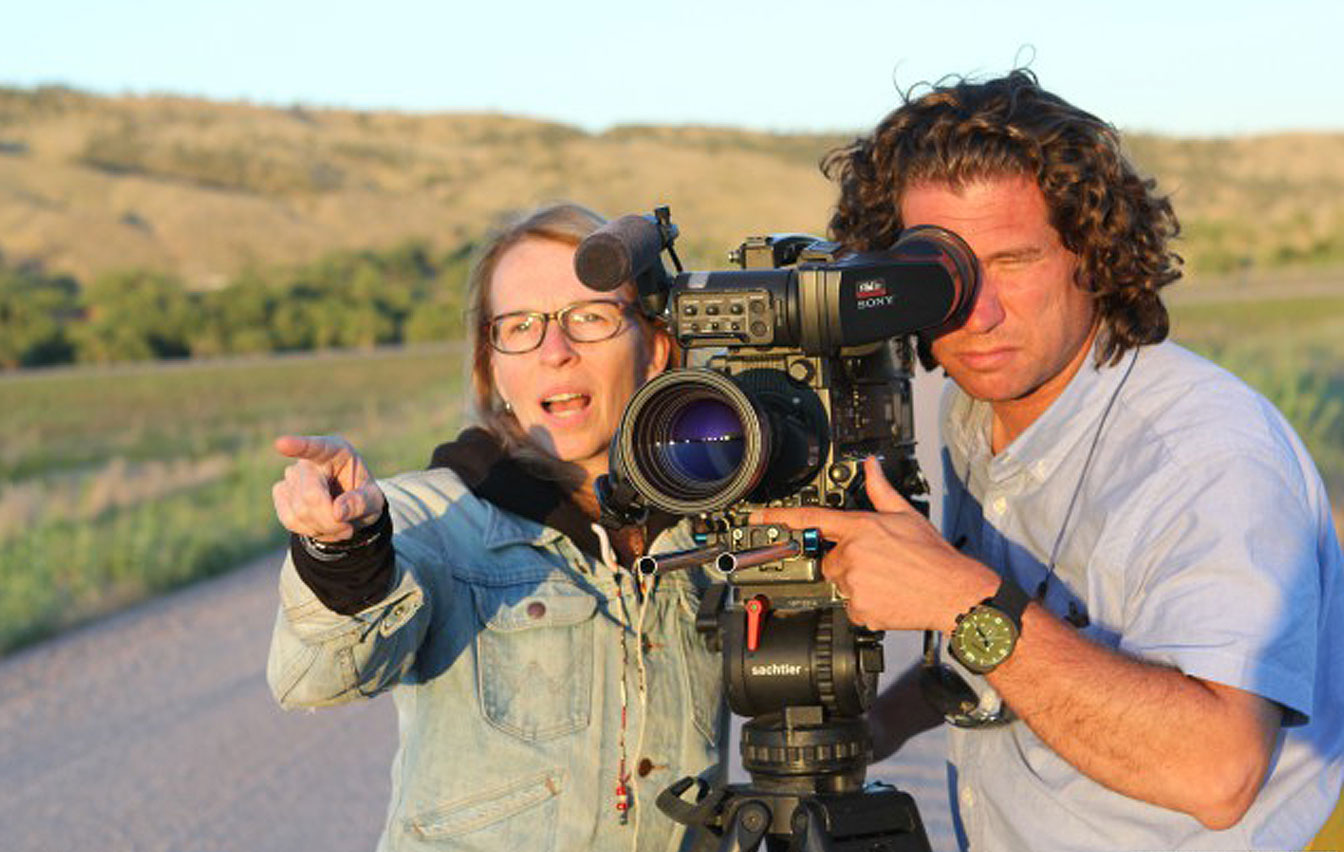 Suzanne Mitchell directs and produces documentary feature films, television series, and cutting-edge content for streaming platforms. Her projects have garnered two Emmys, two Gracie Awards, an Omni Intermedia Award, and a Cine Golden Eagle. Her film Running Wild: The Life of Dayton O. Hyde enjoyed a successful festival run, winning numerous awards, including an Audience Favorite and Best Documentary before its nationwide theatrical release. Running Wild was hailed by the New York Times as "a grand documentary" and by the Village Voice as "inspiring in the best possible way."
Dividing her time between New York and London, Suzanne produced the highly acclaimed Netflix feature The Hatchet Wielding Hitchhiker, docu-series The Most Hated Man on the Internet, and directed the unique crime series for hulu, How I Caught My Killer, along with many true-crime series for Oxygen. In 2021 she was chosen as a series producer for a BBC landmark project on African American Artists. Serving as a co-ep / series producer for Discovery's Gold Rush, Suzanne oversees a large freelance crew in a remote area of the Canadian Yukon.
Her award-winning feature docs include: Atomic Cover-up, using never-before-seen color and B&W film shot during the immediate aftermath of the bombs dropped on Hiroshima and Nagasaki; Guinea Pig Diaries takes an unfiltered look into the lives of guinea pigs and the people who breed them, show them, and rescue them; and Pratt in the Hat, a portrait of the inimitable Frances Pratt, who, from beneath her hundreds of wide brimmed hats, shares her eight decades' worth of wisdom and experience as a black woman in America.
Suzanne has collaborated with Academy Award-winning director Barbara Kopple on a variety of films: New Passages, The Presidential Summit, The Hamptons, Woodstock: Now & Then, Force of Nature, filmed in South Sudan and revealing the humanitarian work of philanthropist Ellen Ratner, and Hot Type: 150 Years of TheNation, which took Mitchell to the oil-soaked Gulf Coast, the slums of Haiti, the drought-ravaged West, and the highly contested political races of 2012.
Mitchell produced two comprehensive historical series -- ABC's The Century and A&E's The Millennium Biography Special, which included exclusive interviews with renowned scientists, technologists, and celebrities. Her work as an independent producer for The Oprah Winfrey Show includes: Martin Luther King Special (2008) and The Freedom Riders Special (2011). Recruited by AT&T to create cutting-edge programs, Mitchell developed, supervised and produced over a hundred episodes of The Hugh Thompson Show, a variety show melding science, technology, art, history and entertainment.
Suzanne's directing credits include two short films. brickhead EARTH, at Burning Man (2015) following renowned sculpture James Tyler as he sets out to erect an 8,000-pound brick sculpture in one of the harshest environments on earth. ED chronicles a 100-year-old symphony conductor in a meditation on what it means to grow old. Mitchell produced and supervised the outreach and distribution strategy of the feature doc Borderline, an experiential film challenging the stigmatization of the critical mental health issue, borderline personality disorder. Suzanne has served as the filmmaker in residence at the Woods Hole Film Festival and regularly offers guidance to independent filmmakers on DIY distribution.
As the Supervising Producer for HBO's 13-part series docu-drama G-String Divas (2000), Suzanne oversaw the production and budget of this multimillion-dollar project, and followed this with her role as Executive Producer of A&E's extraordinary expose documentary Fatal Fathers, examining the deaths of pregnant women at the hands of their partners. For her six PBS documentaries focused on women, Mitchell was awarded two Gracie Awards and one Emmy.
In 2019 Suzanne secured production on a 6-part series exploring systemic poverty in America where cameras followed. followed young fellows as they traversed the U.S. gathering stories and data for one of the most influential research studies on immobility. Suzanne's skills as a filmmaker guide her successes in the non-profit sector. Serving as the Board Chair of Rivertown Film, a New York based independent film society, she also founded a thriving 501c3 environmental grassroots organization ROSA4Rockland.